Turkey is great, and mashed potatoes are delicious, but we all know the real star of Thanksgiving dinner is the desserts. Now, let's be clear—this isn't the holiday to pull out a pan of boxed brownies or store-bought cookies (although no shame if that's how you roll). We know it's a busy season, but one of our favorite ways to spend a few hours before the big day is setting aside time to bake up some incredible Thanksgiving desserts. Trust us: your future self will be grateful.
From the classics (pumpkin pie) to a new spin on Thanksgiving (salted caramel pots de creme), we have all the Thanksgiving desserts you could conjure up this holiday season. Trust us—these are recipes your guests will be begging you for.
17 Best Thanksgiving Desserts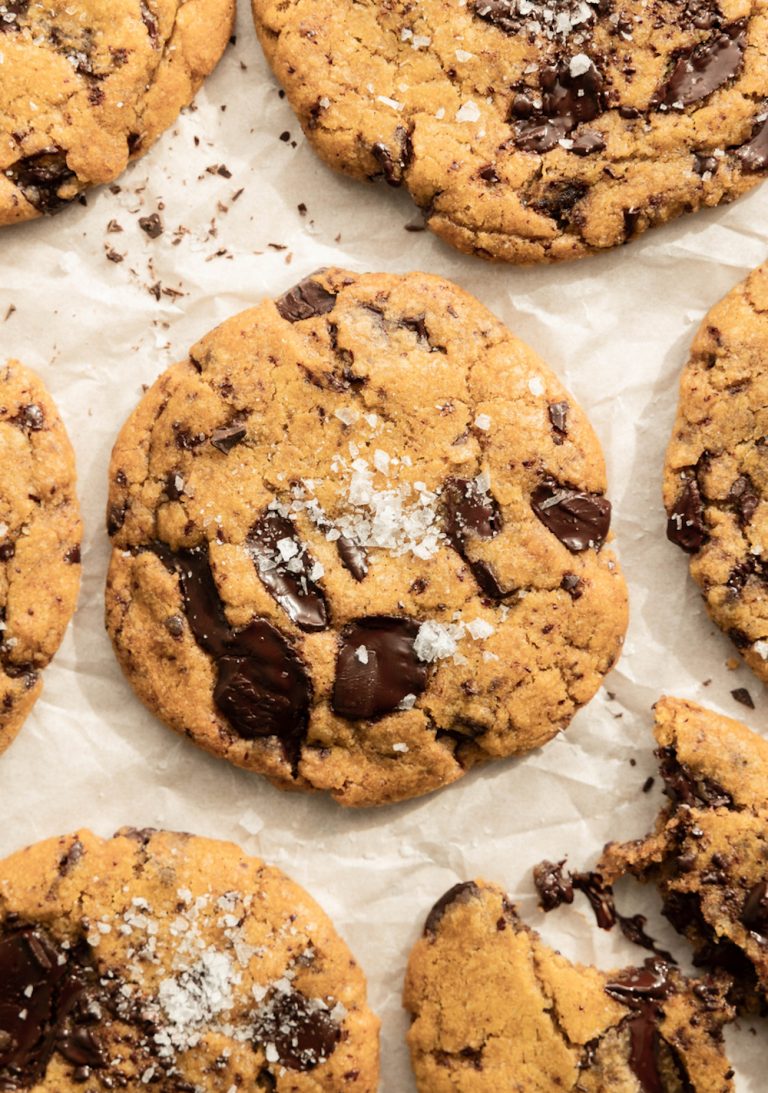 Pumpkin Chocolate Chip Cookies
Why We Love It: These pumpkin chocolate chip cookies might just win recipe of the year in my book. They're the perfect amount of chewy, sweet, and salty that no one can resist. Besides, who doesn't love a good pumpkin dessert? Especially on the holiday that they shine the most.
Hero Ingredient: A little bit of flaky salt is the perfect topping.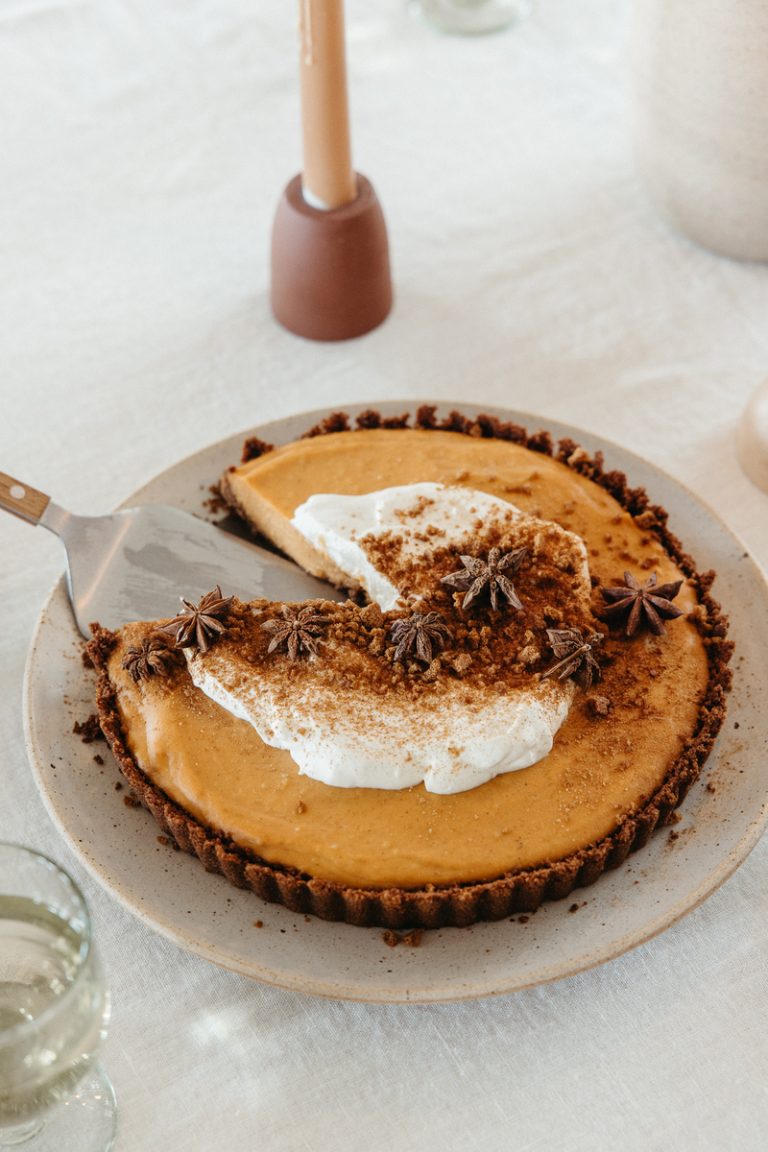 Pumpkin Pie with Gingersnap Crust
Why We Love It: If you've been searching everywhere for the perfect pumpkin pie recipe, you're welcome. This pumpkin pie with a spicy, buttery gingersnap crust has everything you could want in the ultimate pie. Plus, if you (like myself) are not a big fan of traditional pie crust, you might just change your mind with this one.
Hero Ingredient: The gingersnaps are a game changer.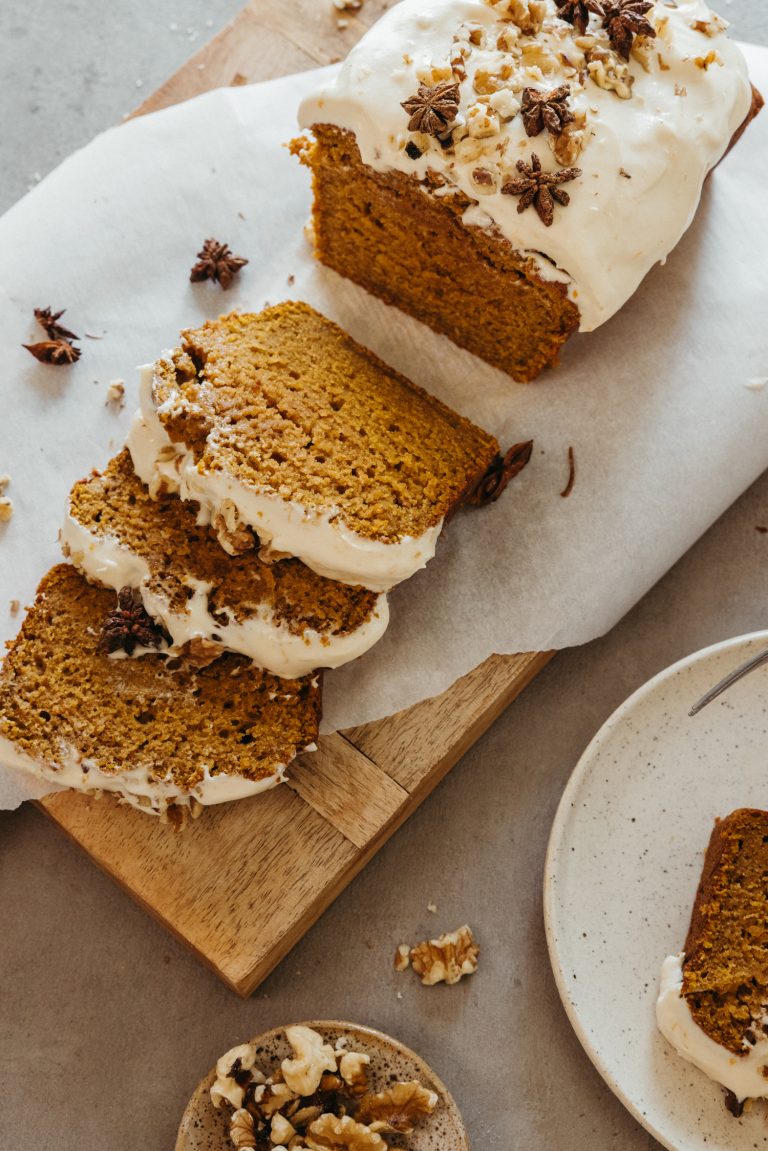 Pumpkin Cake
Why We Love It: Whether or not you whip this pumpkin cake up for Thanksgiving dinner or breakfast, everyone will be obsessed with this fluffy and nutty loaf. Topped with crunchy pecans that complement hints of cinnamon, it's holiday spirit in every bite.
Hero Ingredient: Walnuts—because a little crunch goes a long way.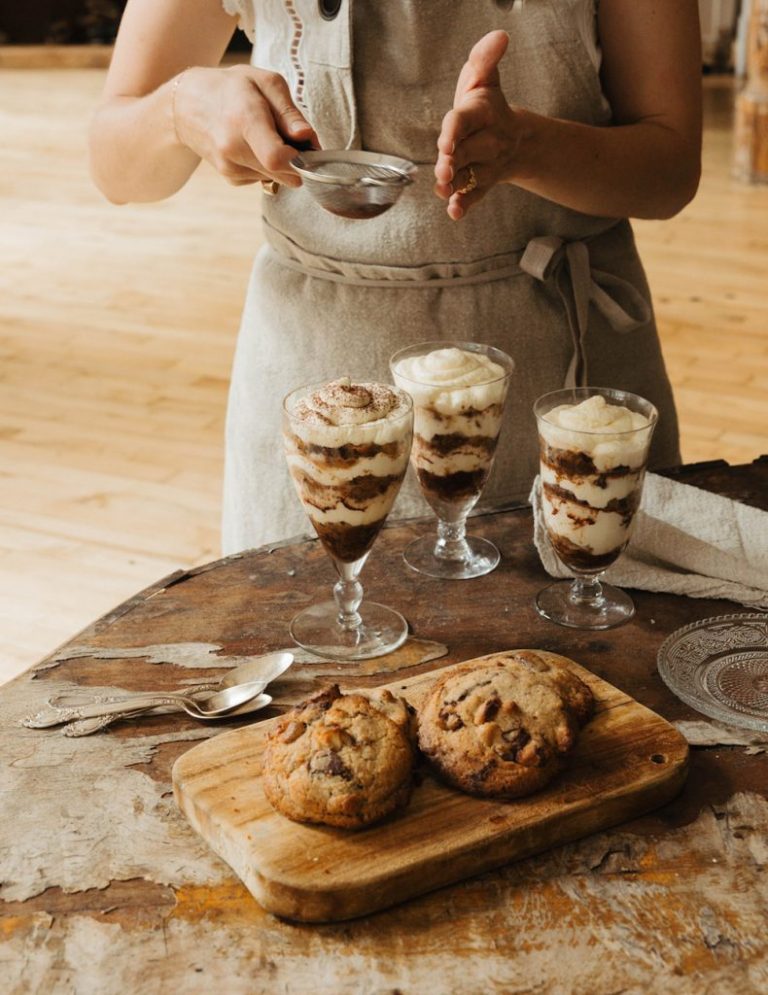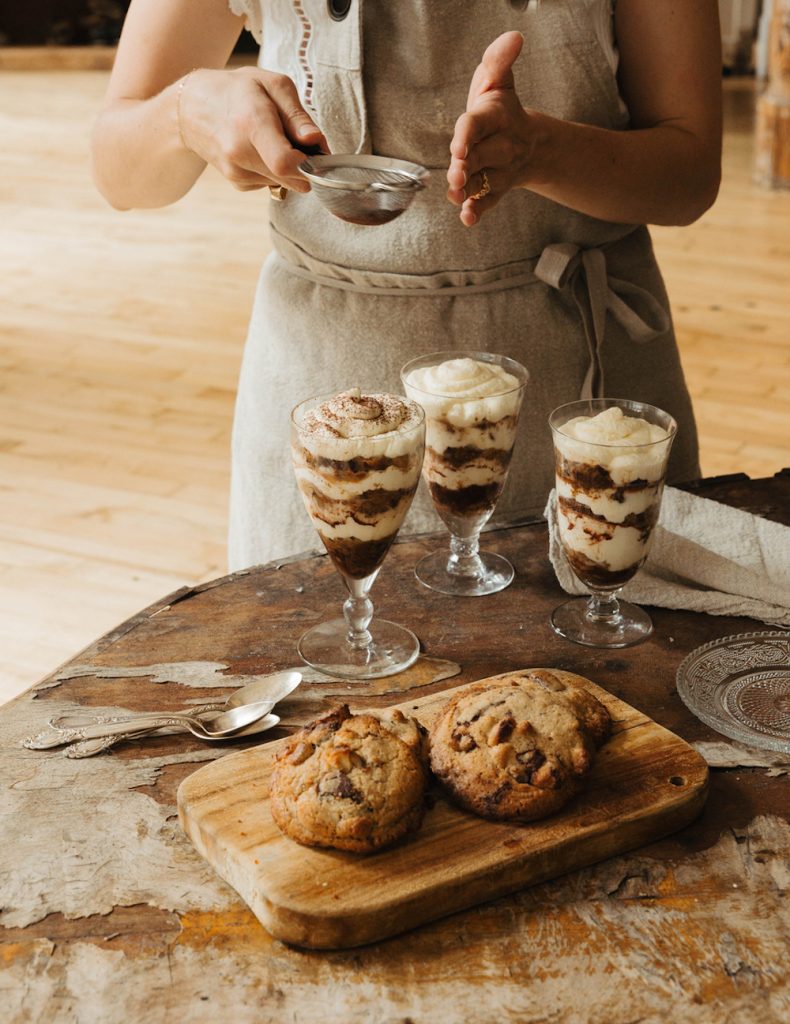 Cookie Tiramisu
Why We Love It: This cookie tiramisu is an absolute stunner if you're going for presentation points with your Thanksgiving dessert. Delicious layers of espresso and chocolate chip cookies come together for this whimsical take on the Italian classic.
Hero Ingredient: Any chocolate chip cookies will do!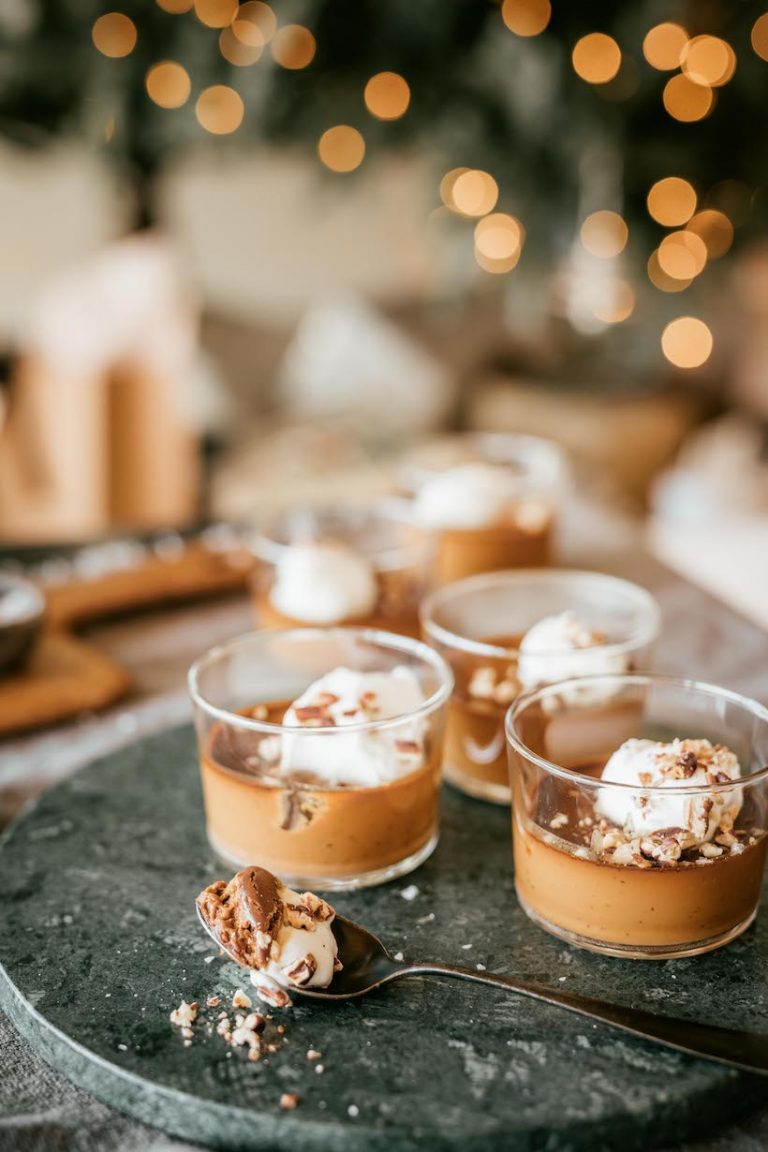 Salted Caramel Pots de Creme
Why We Love It: Caramel-flavored custard is combined with whipped crème fraîche to build these individual salted caramel pots de creme. If you haven't tried your hand at this indulgent French dessert, put it on your list for this Thanksgiving.
Hero Ingredient: Salted caramel sauce tops it off.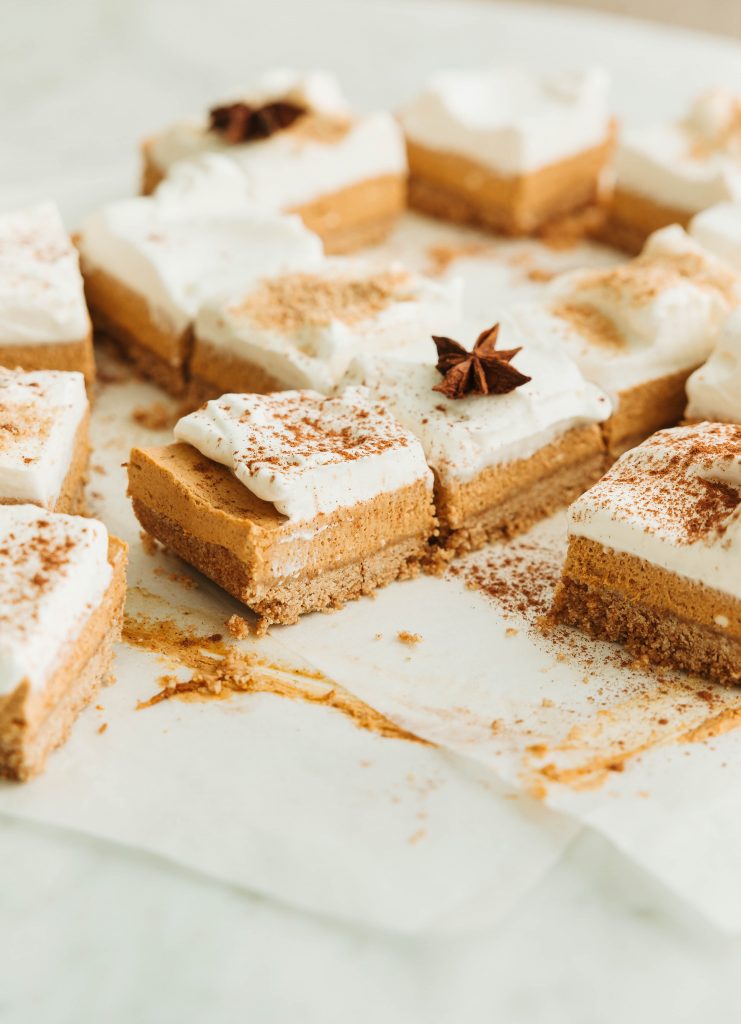 Pumpkin Pie Bars
Why We Love It: If baking a pie doesn't seem appealing (or perhaps doesn't fit into your schedule), these pumpkin pie bars are a simple alternative. With all the pumpkin pie flavors you love, you won't be missing out on anything—including that classic whipped cream topping.
Hero Ingredient: Dust with a pinch of cinnamon.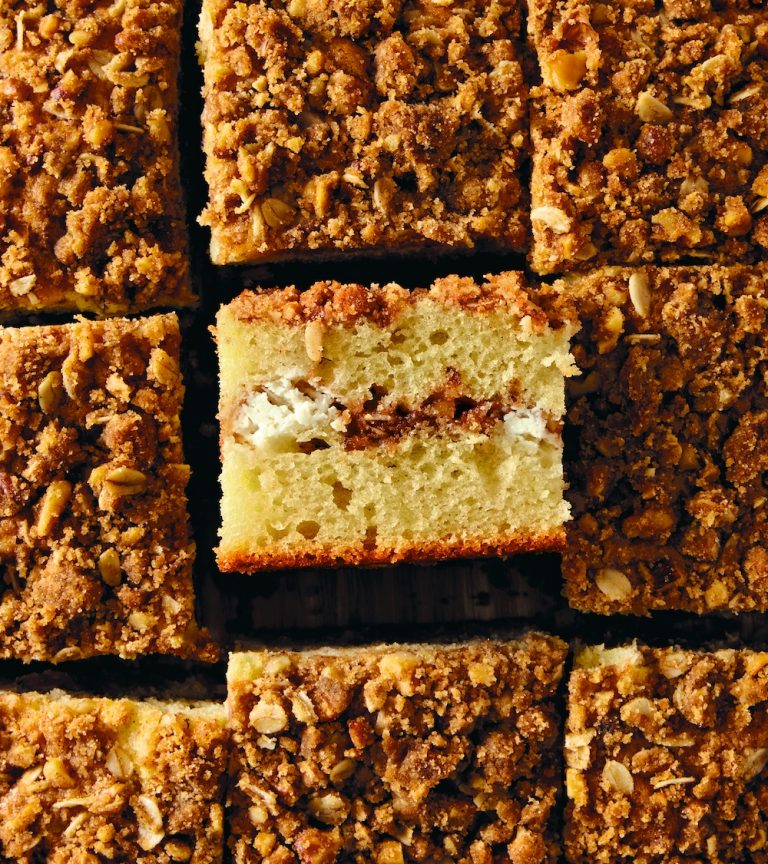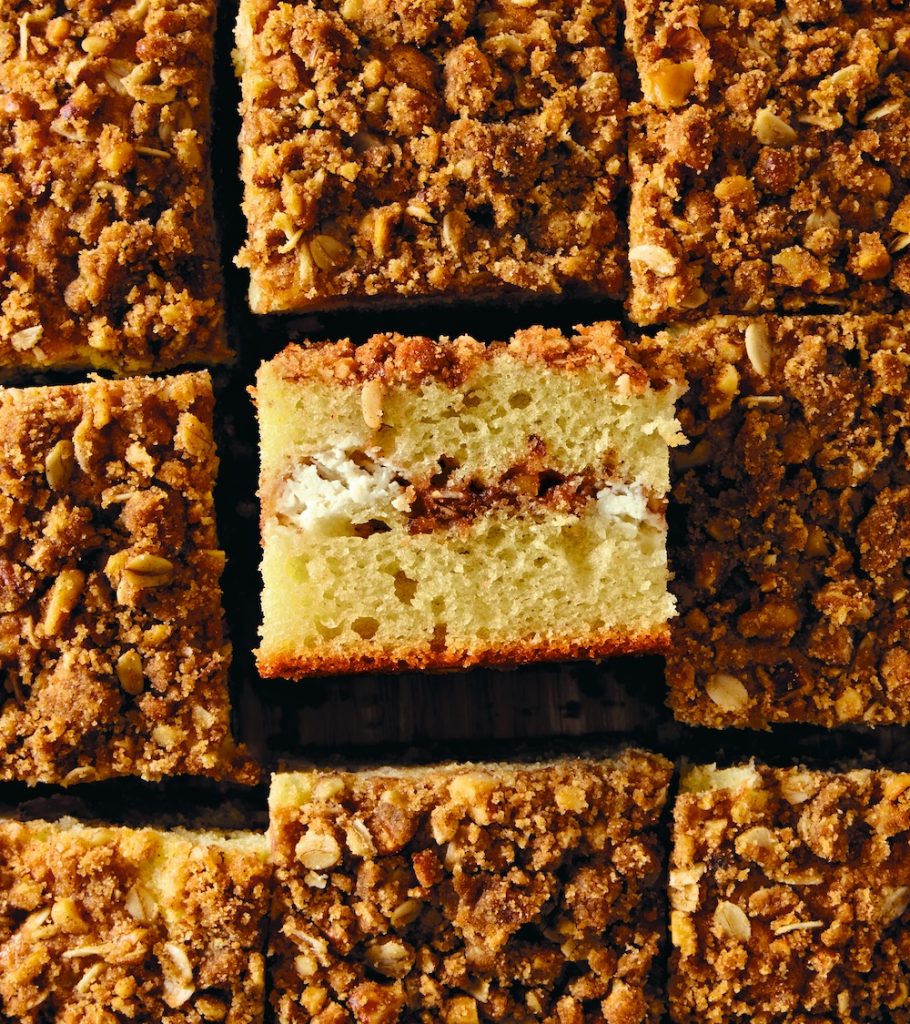 Walnut Cream Cheese Coffee Cake
Why We Love It: You'll likely find me snacking on coffee cake if someone happens to bring it to Thanksgiving dinner. This crunchy walnut and sweet cream cheese blend will win me over every time. And if you partake in a sweet post-Thanksgiving breakfast, this will easily steal the show.
Hero Ingredient: Sour cream is the secret ingredient that keeps this cake moist.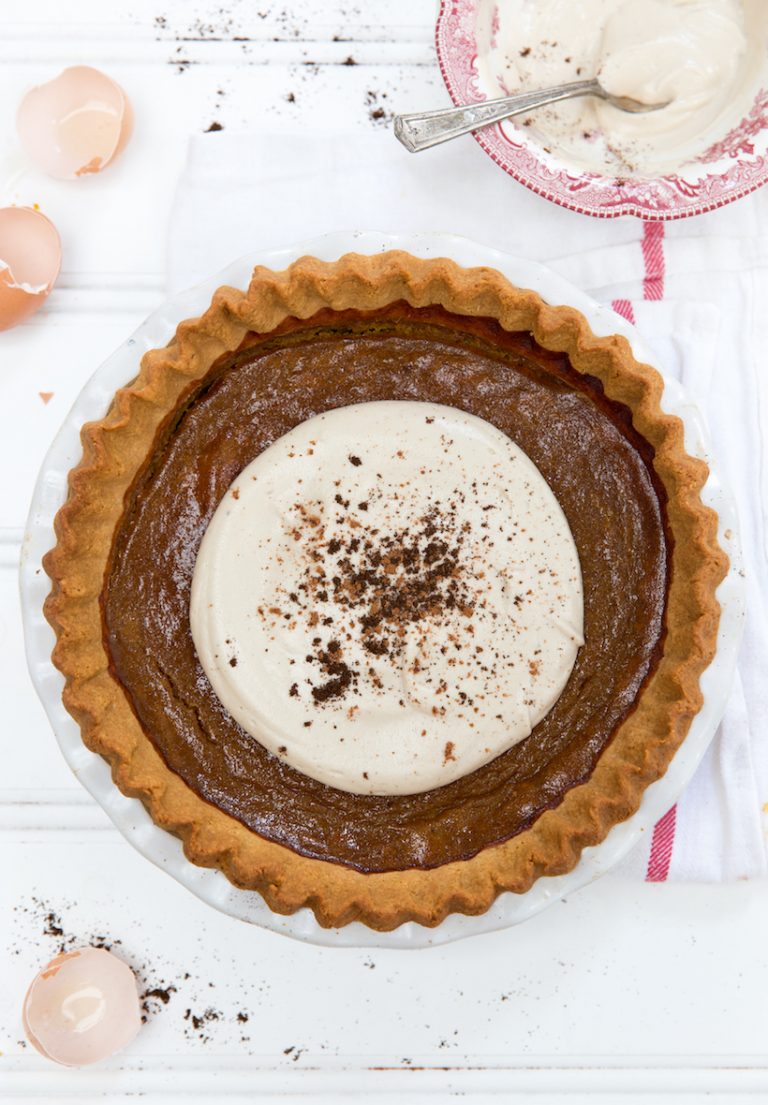 Gluten-Free Pumpkin Pie
Why We Love It: When baking for a large crowd, putting out desserts everyone can enjoy is a must. This gluten-free pumpkin pie is just as delicious as your traditional recipe while accommodating those with dietary restrictions.
Hero Ingredient: Top with a dollop of whipped cream.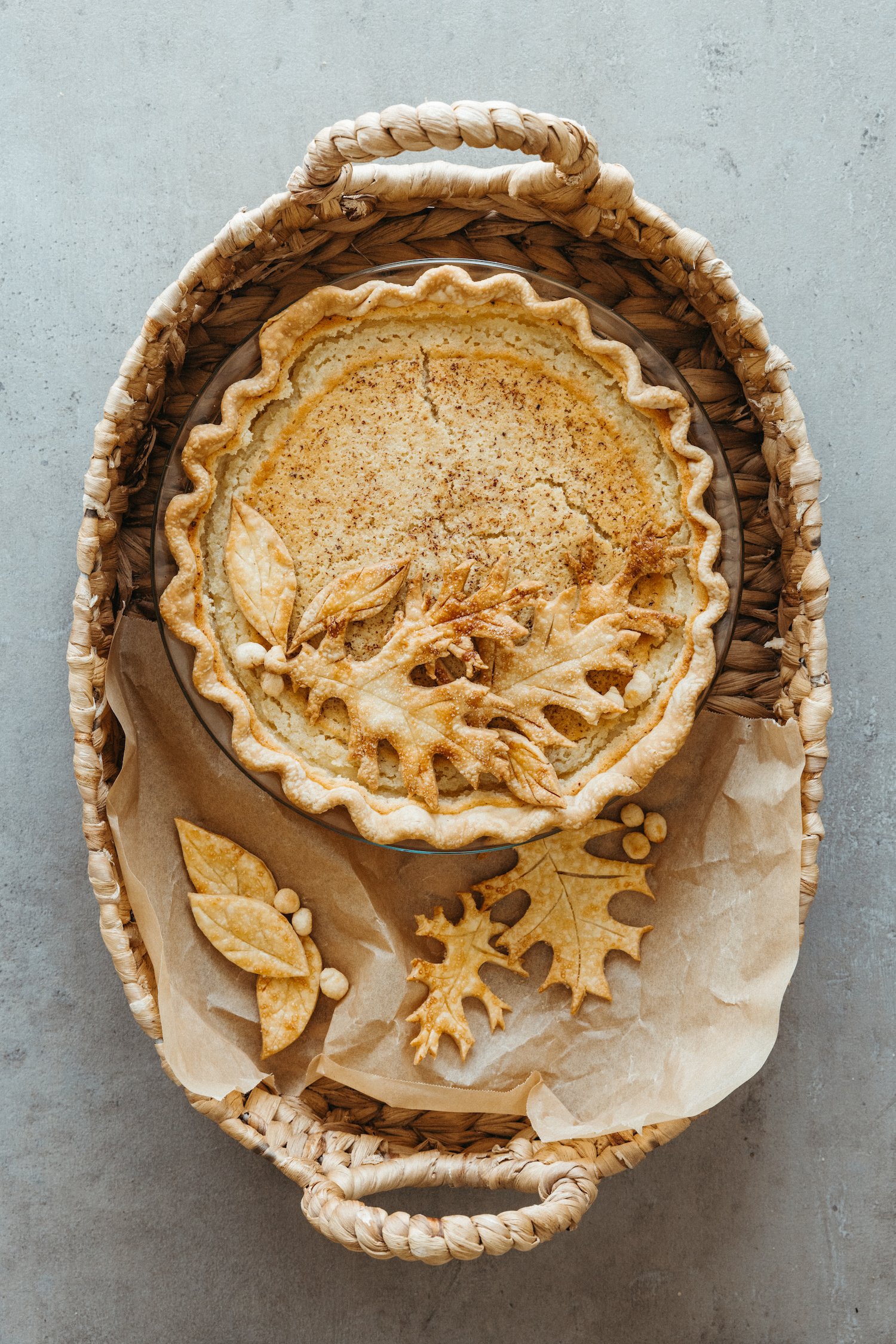 Buttermilk Pie
Why We Love It: Buttermilk pie is a Thanksgiving essential. The creamy, custard-based pie is surprisingly light and airy, and the buttermilk gives it a welcome tangy flavor that perfectly contrasts the pie's sweet ingredients.
Hero Ingredient: Grated nutmeg adds a special element of nutty spice.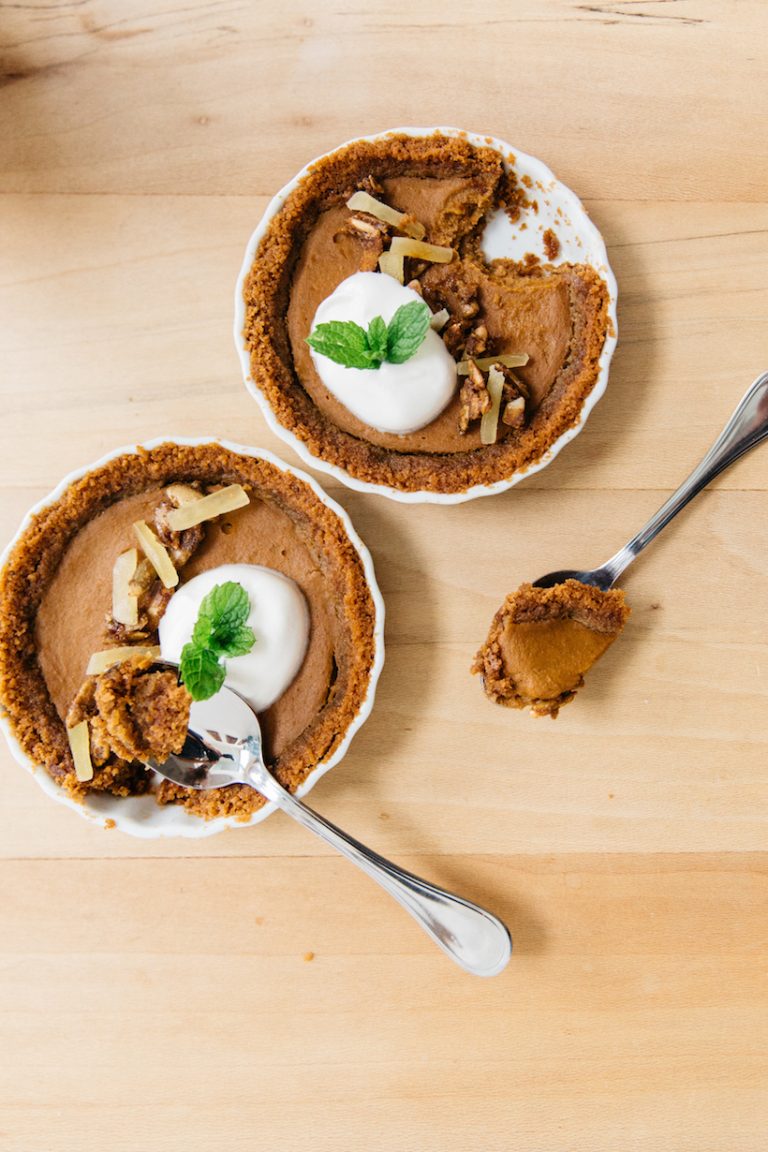 Speculoos Pumpkin Pie Tarts
Why We Love It: Aren't these pumpkin pie tarts cute as can be? These are the perfect options for those who prefer a more personal touch to their Thanksgiving desserts, and the flavor will still blow you away.
Hero Ingredient: Candied pepitas are the winner.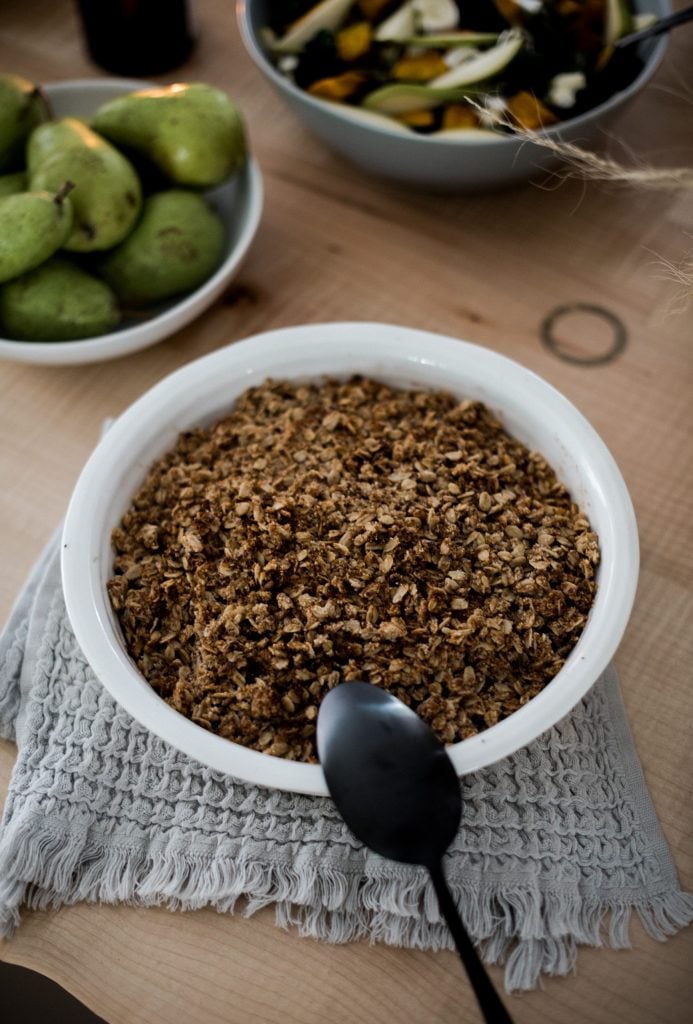 Healthy Apple Crumble
Why We Love It: Apple cinnamon is a winning flavor combo in any dessert. If you don't have a house full of pie enthusiasts, this buttery, oat-laced topping is the best alternative to put out on the table.
Hero Ingredient: Date coconut sugar adds a nice touch of sweetness—without the ensuing sugary hanvoer.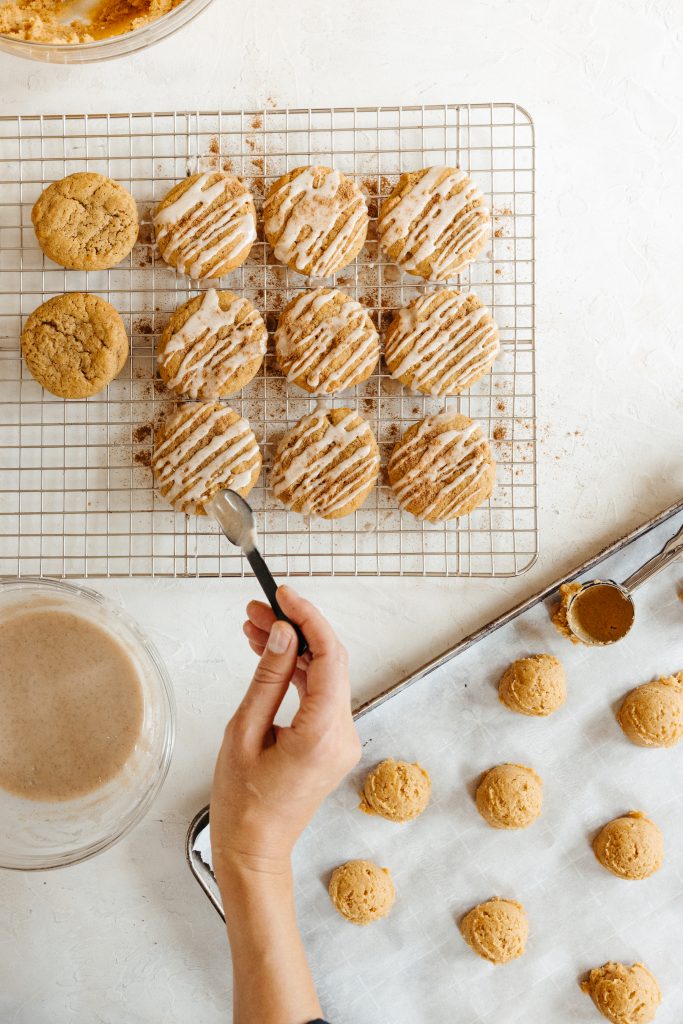 Pumpkin Cookies
Why We Love It: Think: mini pumpkin bread. These cookies somehow stay chewy and somehow never dry out. They're the perfect blend of sweetness and spice that no one will expect for dessert.
Hero Ingredient: Pumpkin puree is a must.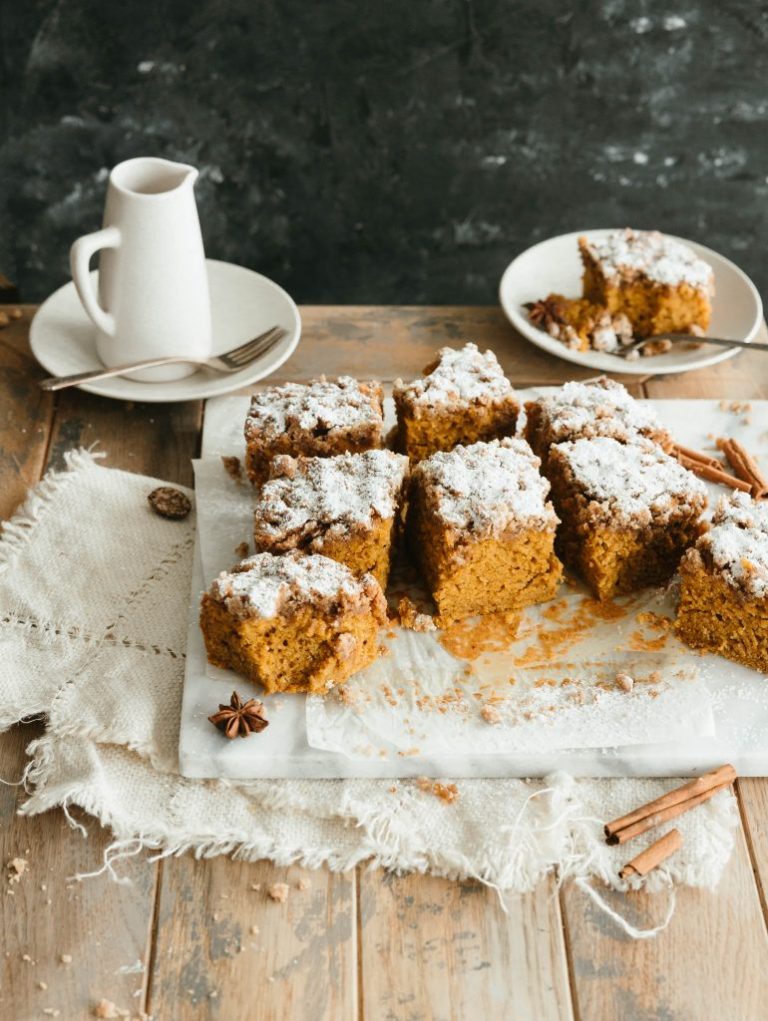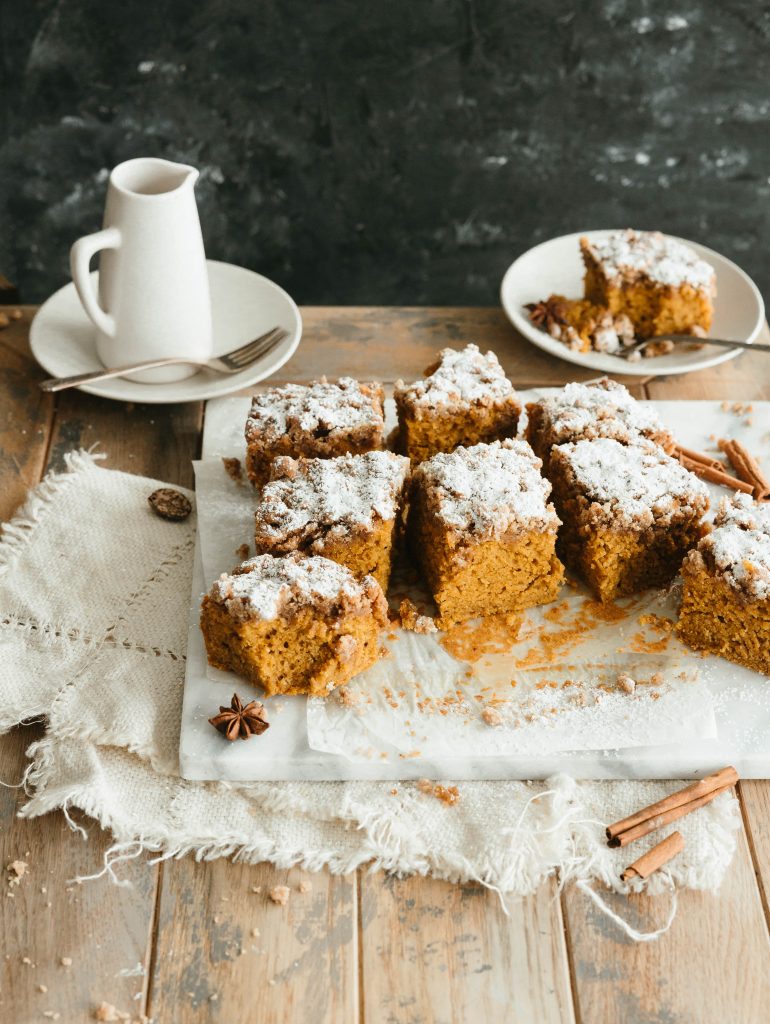 Pumpkin Snack Cake
Why We Love It: This pumpkin snack cake perfectly blends coffee cake vibes with a crunchy streusel topping. It all gets dusted in a soft snowfall of powdered sugar that will look and taste the part.
Hero Ingredient: The streusel is the best part of this cake, and this recipe has all of our best tips on how to perfect it.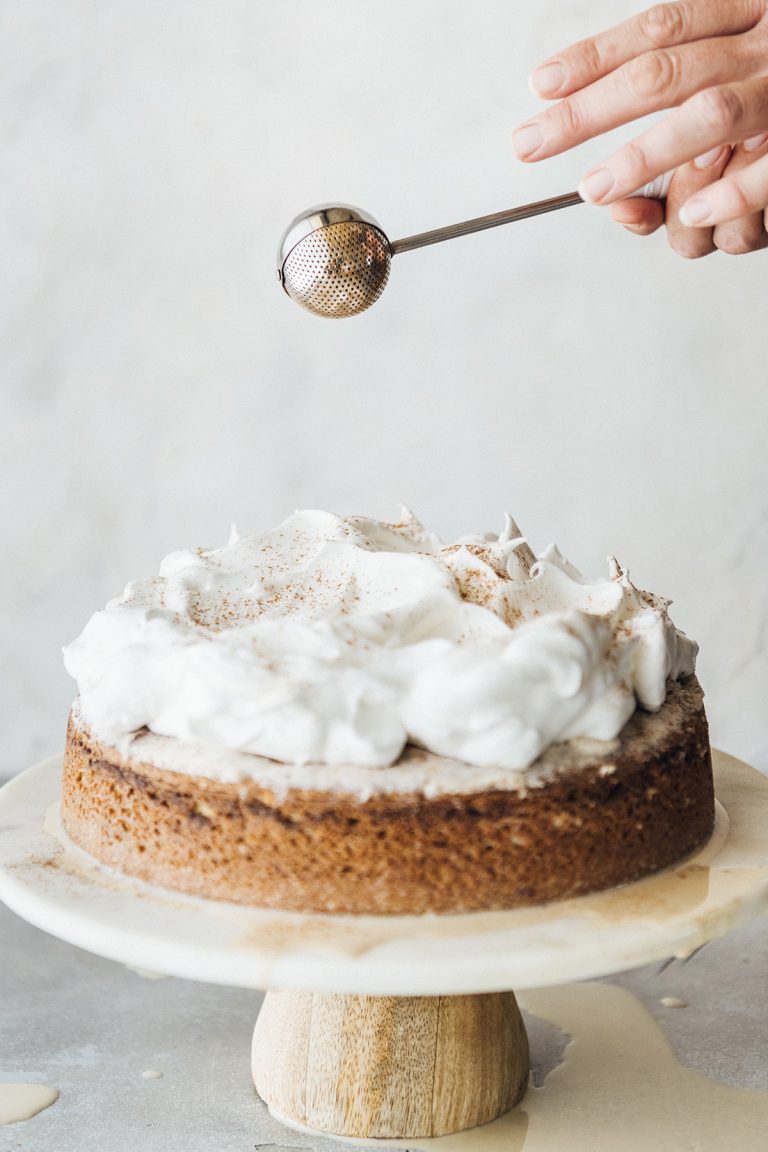 Tres Leches Cake
Why We Love It: Tres Leches is the perfect holiday cake because it can be prepped a day or two in advance, only getting better with time. If you've loaded your menu with too many things to cook during the holiday season, this recipe will be your savior.
Hero Ingredient: A little bit of espresso adds a caffeine kick to this cake.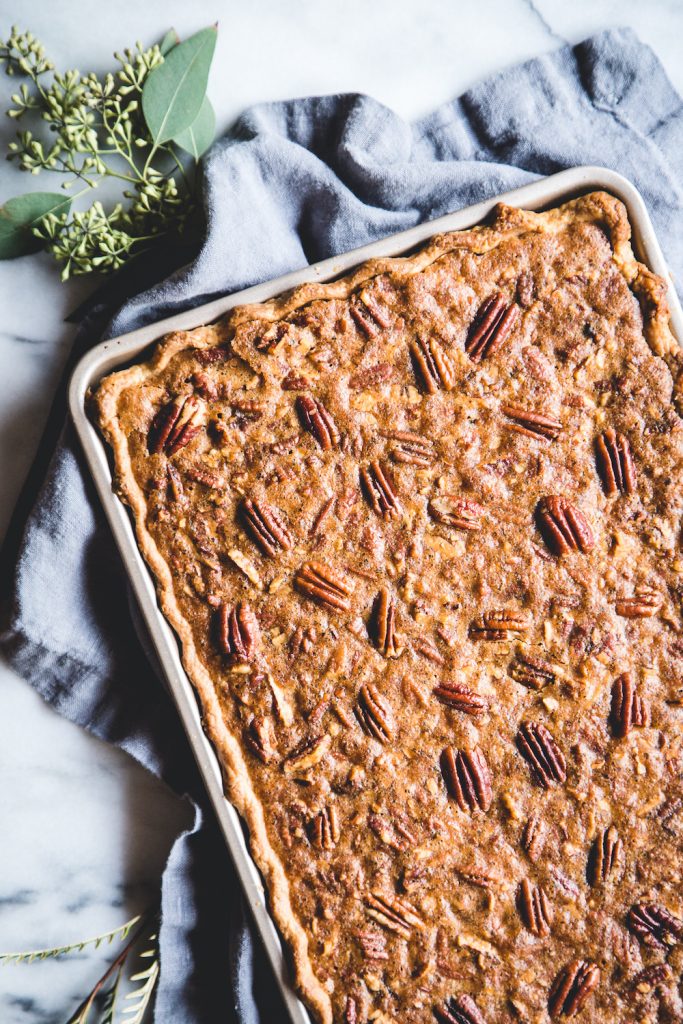 Chocolate Pecan Slab Pie
Why We Love It: Unlike your typical pecan pie—doused in corn syrup—this chocolate pecan slab pie uses melted butter and a generous amount of dark brown sugar to create a richer, deeper caramel flavor. If you need a last-minute dessert, make this your go-to.
Hero Ingredient: Cheers for pecans!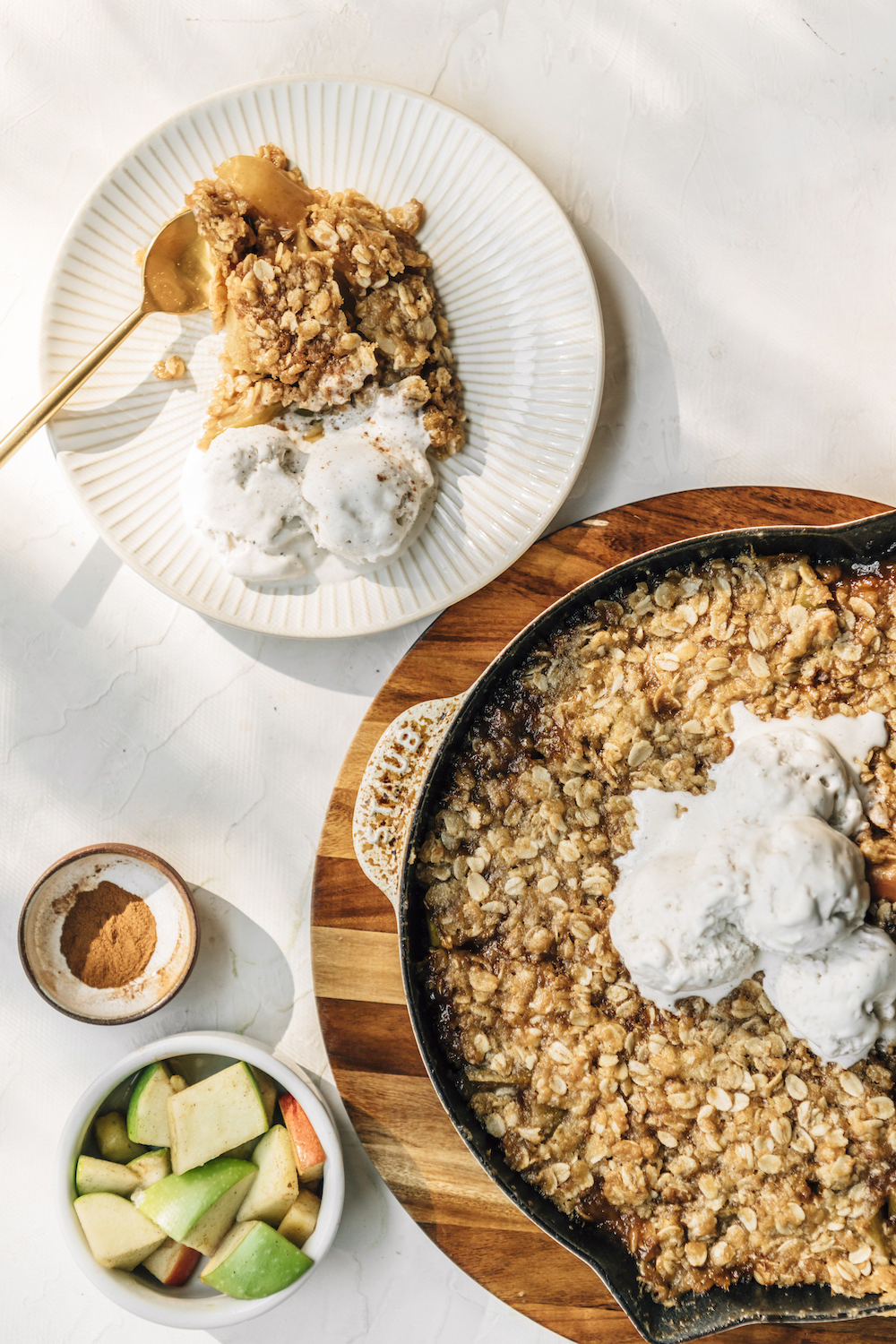 Brown Butter Bourbon Apple Crisp
Why We Love It: This apple crisp is simply mouth-watering. When baking with apples, mixing a variety of sweet and tart is the key to success. Who doesn't want the best of both worlds? 
Hero Ingredient: We recommend Granny Smiths and Pink Ladies/Gala for this crisp.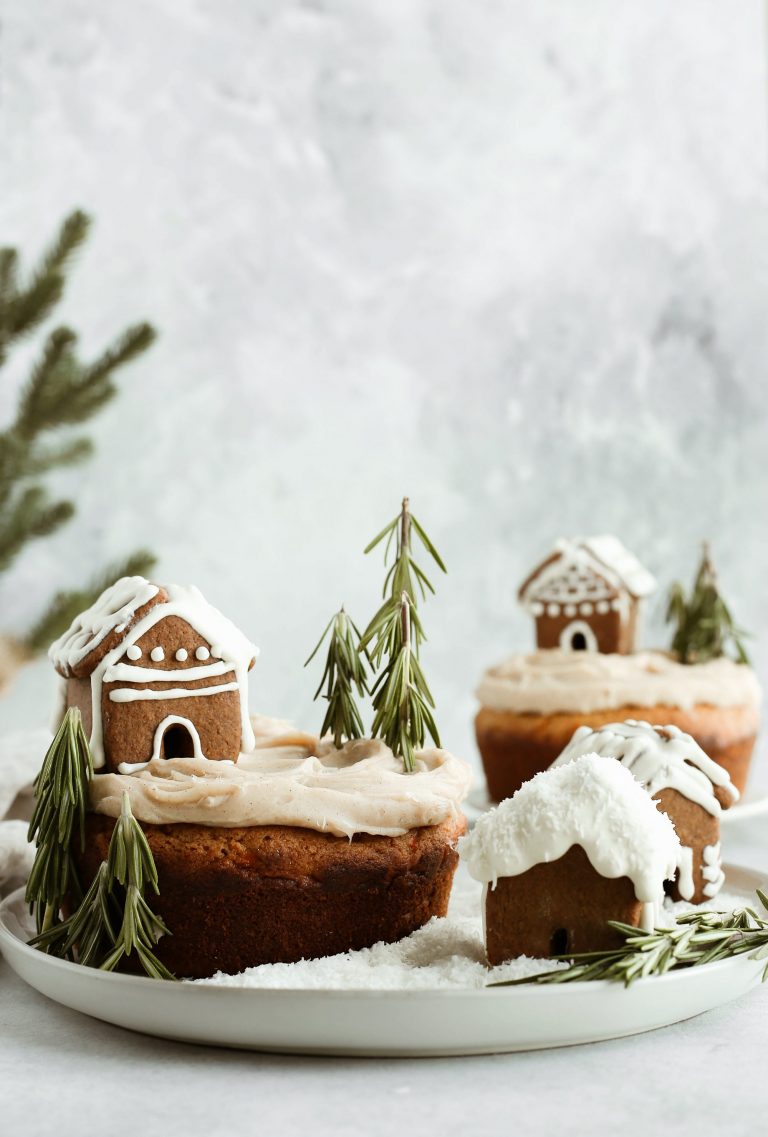 Chai Carrot Cake
Why We Love It: This carrot cake is cardamom-forward, not too sweet, and the perfect canvas for a tangy cream cheese frosting. Fresh carrots are essential for the best light and fresh flavor everyone will enjoy.
Hero Ingredient: Almond milk brings a little bit of subtle creaminess to this delectable cake.