Deaths among young cancer patients are on the decline, according to data from the U.S. Centers for Disease Control and Prevention (CDC)'s National Center of Health Statistics.
In the year 2001, the overall cancer mortality of people under 20 years of age was 2.75 per 100,000 people, for a total of 2,226 deaths.
In the year 2021, the mortality rate was 2.10 deaths per 100,000, totaling 1,722 deaths — a 24% decrease over two decades.
VIRGINIA HIGH SCHOOL STUDENT CREATES SOAP TO FIGHT SKIN CANCER, IS AWARDED $25K: 'REMARKABLE EFFORT'
In the most recent decade, the decline was most pronounced among younger age groups, the CDC reported.
Among children ages 4 and younger, the mortality rate decreased 16% between 2011 and 2021.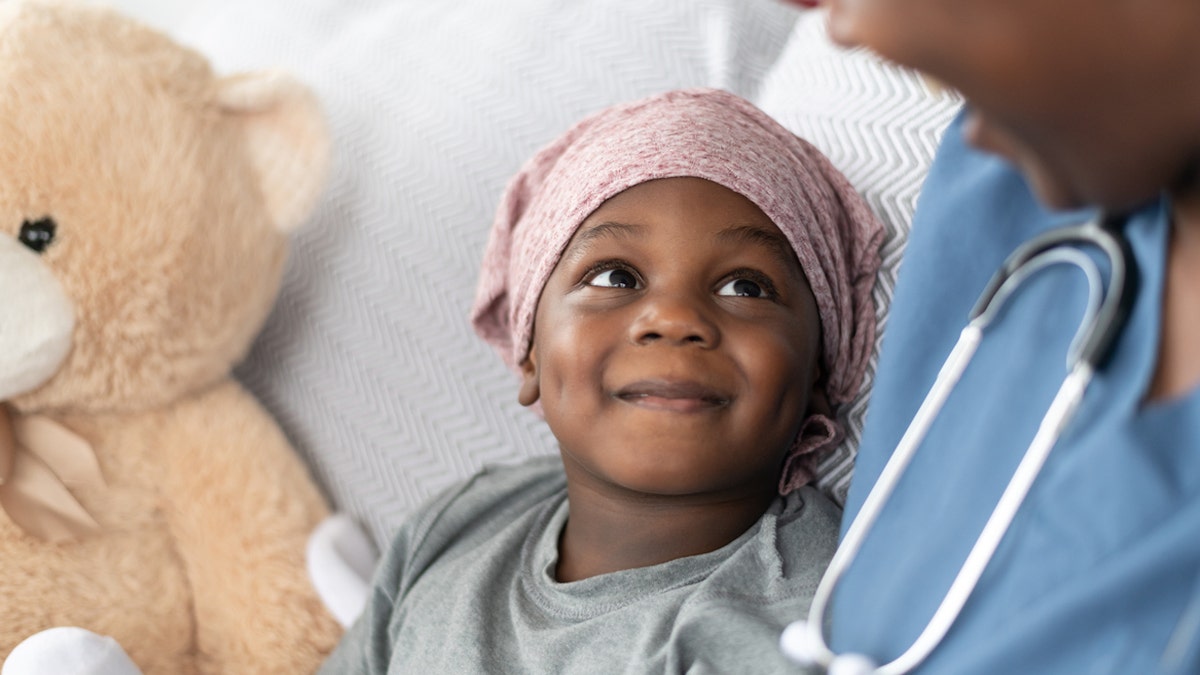 For kids between the ages of 5 and 9, the death rate fell 21% in that same time frame.
Over the entire two decades, young females saw a steeper decline in cancer mortality than males — a 30% decrease compared to 19%.
MICHIGAN SIBLINGS REUNITE WITH THEIR 3-YEAR-OLD BROTHER AFTER HIS 6-MONTH HOSPITAL STAY FOR CANCER TREATMENT
Between 2020 and 2021, the death rate among female cancer patients under 20 years old dropped by 9% — but the rate actually increased by 8% for young males in that same year.
The report also highlighted variances in cancer death rates across different races and ethnicities.
In 2021, the cancer mortality rate among White children and teens was 16% less than for Black and Hispanic groups.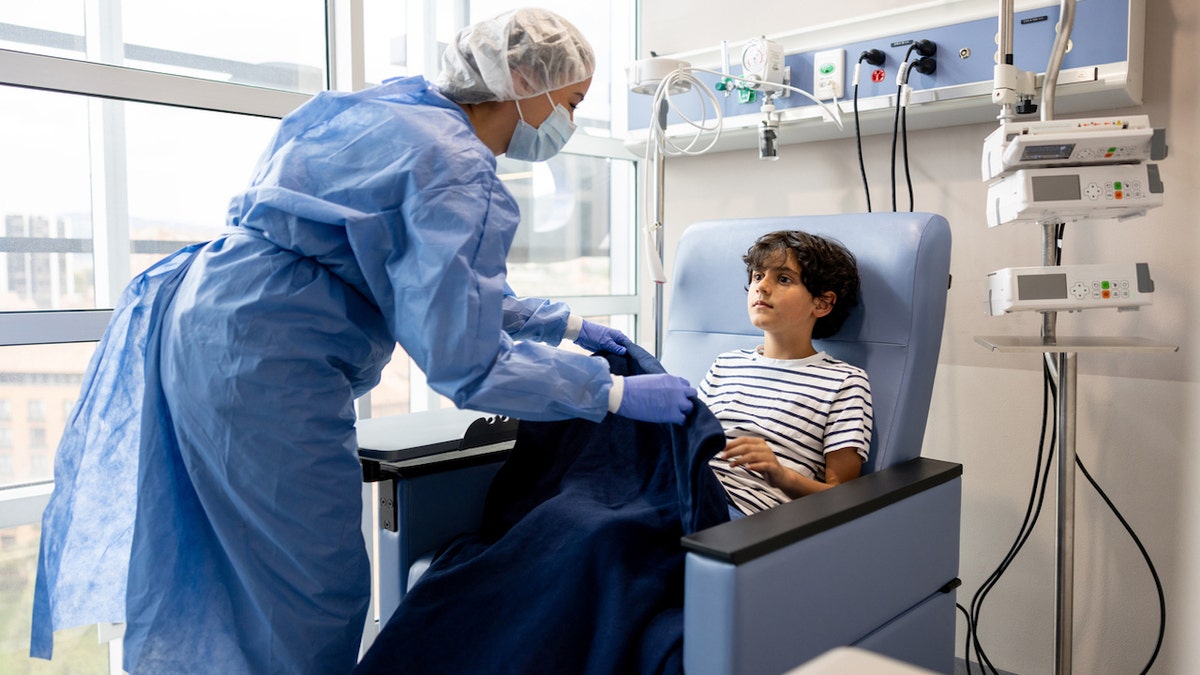 Between the years 2001 and 2021, cancer deaths declined 27% for White children and teens, compared to an 11% drop for Black youth and 19% among young Hispanic patients, according to the CDC.
The deadliest type of cancer for kids and teens in 2021 was brain cancer, which caused 0.59 deaths per 100,000 patients, the CDC stated.
The leading cause of cancer death in young people in 2001 was leukemia — yet the blood cancer's mortality rate has decreased significantly since then, for a 47% drop as of 2021.
IN POTENTIAL CANCER BREAKTHROUGH, NEWLY FOUND 'KILL SWITCH' TRIGGERS DEATH OF CANCER CELLS: 'ONE-TWO PUNCH'
Dr. Marc Siegel, clinical professor of medicine at NYU Langone Medical Center and a Fox News medical contributor, said that a combination of factors likely contributed to the declining mortality rates.
"These include better and earlier screening," he told Fox News Digital.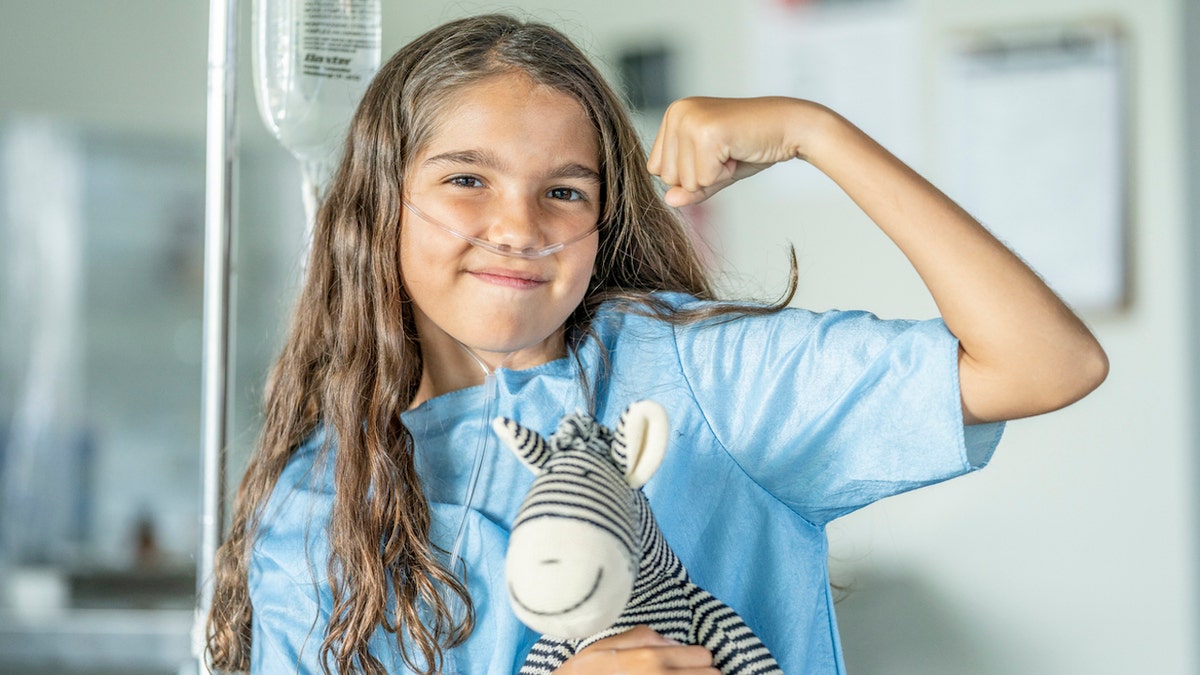 "There are also better treatments for all kinds of cancer, with the inclusion of less invasive surgical approaches like laparoscope and robotics, more advanced chemotherapy regimens, and the institution of immunotherapies over the past decade," Siegel noted.
CLICK HERE TO SIGN UP FOR OUR HEALTH NEWSLETTER
Despite the steep 24% percent drop in mortality rate from 2001 to 2021, Siegel noted that there was a small increase between 2019 and 2020.
"I think the slight recent uptick was due to the delay in screenings and treatment in late 2020 and 2021 because of the pandemic," he added.
CLICK HERE TO GET THE FOX NEWS APP
Overall, incidences of childhood cancer represent a small fraction of all cases.
Each year, roughly 15,000 children and teens are diagnosed with cancer in the U.S., compared to 1.6 million total across all age groups.
For more Health articles, visit www.foxnews.com/health.