Nissan also had a small topless sports car and was likewise keen on selling it – which would have been quite something, considering that the Duad had its engine beside the driver, causing a 38cm offset between the two front seats!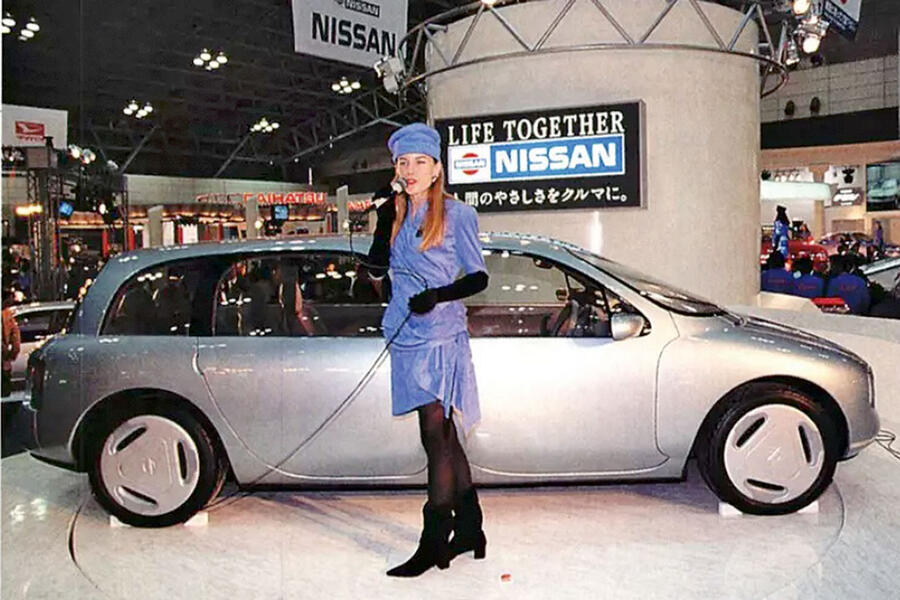 Slightly more realistic from the firm was the Cocoon, a spacious yet very stylish six-seat MPV, plus the FEV, an electric coupé whose nickel-cadmium batteries could be charged to 80% in just 15 minutes and would yield a 155-mile range.
And as for production, it had the catchily named Leopard J Ferie, a 4.2-litre V8 saloon that would split the Leopard lineage by migrating to new premium brand Infiniti.
Centre of attention on the Toyota stand wasn't its Carina-previewing AVX III concept but the Avalon, an absurd and impractical but trendy and luxurious open-top cruiser, designed in and for California.
It also had the Aristo, a Giugiaro-designed six-pot saloon that, like the Leopard, would later get a new brand, namely Lexus (as the GS).
Despite being one of the smaller Japanese concerns, Subaru fielded some of the show's most impressive concepts: the Amadeus, a shooting brake version of the wildly styled SVX four-wheel-drive coupé; the Rioma, an elegant, targa-top sports car based on the Legacy saloon and also of course with 4WD; and the Hanako, a bubble-shaped two-seat commuter car with a 48bhp four and a novel 'fuzzy logic' CVT.