Choosing Virtual Platforms Wisely
We're frequently asked which platform is the best for Virtual Instructor-Led Training (VILT). Given the multitude of options available, it can be challenging to determine the best choice. Our response is, "it depends." Every platform has its unique strengths and weaknesses, and not all are suitable for every purpose. Various platforms have their areas of expertise. Thus, your decision should be made thoughtfully and aligned with your specific objectives.
We maintain a platform-neutral stance and do not favor a specific platform. Our approach involves collaborating with clients to identify the platform that aligns with their needs and objectives. Nonetheless, there are three fundamental factors to contemplate when selecting a platform.
3 Fundamental Factors To Consider When Selecting A Platform
Putting Outcomes At The Forefront
Two questions will determine your platform:
What are your intended outcomes?
What types of virtual training do you wish to provide?
Are you engaged in brief knowledge dissemination to sizable audiences? If that's the case, a webinar-oriented platform might be suitable. Are you conducting meetings or virtual coaching sessions? In that scenario, a platform geared toward virtual meetings is essential. Is your goal to deliver comprehensive Instructor-Led Training (ILT) comparable to a traditional classroom setup? Then, a platform equipped with purpose-specific tools like breakout rooms and virtual whiteboarding is the optimal selection. Furthermore, if your virtual learning is part of a multi-year, multi-skill, multimodal educational framework, you'll need all these components integrated within a robust LMS.
Begin by architecting your desired accomplishments. Subsequently, strategize the means to achieve them and select the appropriate platform(s) to bring your vision to fruition. It's common for us to leverage various platforms to cater to distinct training types and outcomes.
An error we see in organizations is the tendency to shape training content around existing platforms. This approach is counterproductive. Prioritize contemplation of training objectives and the User Experience (UX) ahead of all else, then proceed to pinpoint the platform(s) that will facilitate your journey to success.
Select The Right Tools
While you delve into exploring platform possibilities and their functionalities, consider the toolkits they offer. The significance of tools cannot be underestimated. Tools play a pivotal role in fostering engagement and facilitating learning. When participants are actively engaged, they not only embrace the learning process but also enhance their capacity to retain and apply the acquired knowledge in their professional roles. This ultimately translates into the desired business outcomes and achievements.
Tools can be classified into two primary categories:
Participant tools
These are designed to enhance engagement.
Facilitator tools
These are intended to bolster delivery and furnish reporting.
Within the realm of participant tools, there exists a wide array of options that can impact engagement, interaction, and enjoyment. Some of these include:
Chat
Polling
Video
Whiteboards
Breakouts
Webcams
Gamification
Tests
Important note:
Quantity does not necessarily equate to quality. If a platform boasts an abundance of features and functionalities, this doesn't guarantee its suitability for your specific needs. It's crucial to evaluate your objectives, chart the path to achieving them, and identify the tools that align with your objectives.
The other category, facilitator tools, is often unnoticed. What does a facilitator require to enhance engagement? Can they manipulate on-screen layouts to emphasize crucial concepts and maintain audience attention? Are they equipped with extensive multimedia capabilities? Can they track the participant's engagement levels? Can they spotlight specific individuals and display video feeds individually? Is comprehensive reporting available? Is the toolset user-friendly for logging in and application? What prerequisites are needed to access and establish the backend infrastructure? All these factors contribute significantly to the process of platform selection.
Involve Your IT Team
In traditional ILT, Learning and Development (L&D) oversees the entire training process, encompassing the following stages:
Identifying the training needs
Defining the scope of work
Crafting the content
Delivering the content
Assessing and measuring outcomes
A key hurdle in VILT lies in the technology prerequisites, often necessitating collaboration with IT representatives. Involve them early to ensure seamless platform selection and utilization, avoiding last-minute challenges. An instance we encountered involved a client who had chosen a platform only to discover later that their IT systems were incompatible, leading them to restart the evaluation process. Essential technology considerations encompass the following:
Devices
Determine the devices participants will use to join—computers, cell phones, tablets, etc.
Software integration and permissions
Ensure that participants' devices have the necessary software and permissions in place.
Data bandwidth/speed
Recognize the varying data connectivity in remote locations, impacting multimedia capabilities and engagement design.
Microphones and webcams
Define participation methods—built-in microphones, headsets, mobile phones, earbuds, etc.—and ascertain whether webcams are obligatory.
Technical support
Leverage IT assistance to configure virtual classrooms, ensure functionality, and provide technical support during sessions.
Security
Adhere to specific organizational and IT security prerequisites. Some platforms might not align with security needs due to factors like VPNs, firewalls, or other software constraints.
When selecting the appropriate VILT platform, focus on these three core areas, allowing your desired outcomes to guide your selection criteria.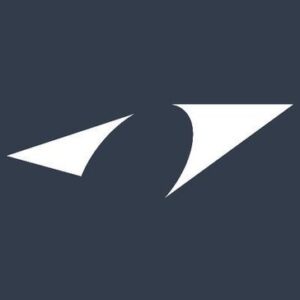 RAIN Group
RAIN Group is a global sales training company delivering award-winning results through in-person and virtual sales training, coaching, and reinforcement.