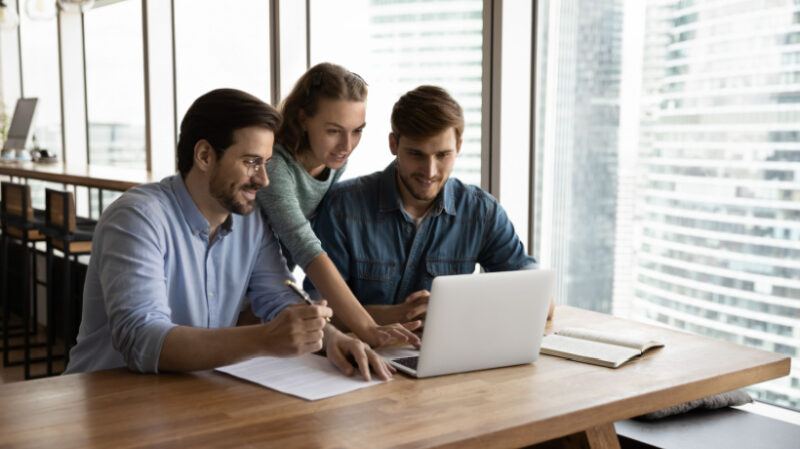 Unlocking The Power Of Meaningful Learning
What does it mean to provide meaningful learning inside and outside of the classroom? And what counts as meaningful learning, anyway? As students will continue to face unpredictable barriers at their schools due to the results of the pandemic or other external factors, it's never been more important to promote learning wherever they are.
From planning a literacy initiative to ensuring that students have access to the right tools at home, instructors must find creative ways to keep students engaged. Let's look at what meaningful learning looks like and how to promote it in and out of the classroom.
What Is Meaningful Learning?
The term meaningful learning does have some nuance to it. Still, a common theme among all definitions is that learning new material is possible when it relates to the learner's existing experience. The idea of meaningful learning is to help students, whether they are in elementary school or community college, use their knowledge and personal experience to understand complex ideas and problem-solve. This way, learning is robust and transferable to real life, online, and professional contexts, and they gain the experience and skills that are actually valuable when creating their professional CV.
This type of learning is authentic, active, constructive, and intentional. It focuses on helping students with skill development and long-term knowledge retention. For meaningful learning to work to its fullest potential, students need to have room to flex their skills inside and outside the classroom.
How To Promote Meaningful Learning Inside And Outside The Classroom
Here are four simple ways to promote meaningful learning inside and outside of the classroom.
Encourage Hands-On Learning
Promote meaningful learning by actively engaging students to learn by doing. After every hands-on learning activity, encourage students to reflect on the experience and process they used to create their own understanding. Here are some quick examples of hands-on learning activities:
Group work
Open-ended discussion activities
Outdoor education
Experiments
Field trips
Projects
Onsite, the teacher acts more like a facilitator and allows the students to take control of assignments. Students engage in solo or group projects at home, then write or record their reflections on the process.
Use Classroom Management Software
With classroom management software, instructors create interactive classrooms that can be accessed from any device. Classroom management software bridges the gap between a school's access to technology and a student's. As long as the student has a login and proper equipment, such as a tablet or laptop, they can access the software from anywhere.
Teachers can also engage with students directly, set custom browsing rules, and share lesson URLs all in one spot. They have access to a full host of management tools, granting them the ability to check in on a student's assignment, progress, and workspace.
When using classroom management software, be sure to train your students on how to use the software. Although many platforms feel intuitive and easy to use, training your students is essential to ensuring that they receive the maximum benefits.
Promote Open Educational Resources
When a student is working on an assignment, either in class or at home, open educational resources (OERs) are invaluable to promoting meaningful learning. Open or shared educational resources are databases or platforms that allow students to search for shared study materials from a variety of schools. For instance, some document-sharing platforms are open learning resources that college students use to share and exchange study material.
The study material can range from class summaries to lecture notes to exam preparation guides and beyond. Students can search for study documents by university or topic. With access to shared study materials online, students can familiarize themselves with a topic in a way that makes sense. One way to make OERs even more accessible to students is to use a QR code generator. QR codes are scannable images that can be used to direct people to a website, document, or other online content.
Promote Self-Study Courses
With access to online courses about anything you can think of, students can increase their skillsets, widen their opportunities, and learn at their own pace. From English conversation courses to anatomy and biology courses, students can see what will best fit their learning styles and current knowledge base.
To help students choose a course, be sure to conduct an assessment to see what their current learning level looks like on specific topics. Before administering the assessment, create a three-category grading scale to help you determine whether they scored at a beginner, intermediate, or advanced level.
Wrap Up
Meaningful learning helps students learn new topics and material in a way that relates to their current understanding or experience. As students continue to face unpredictable challenges due to the current global situation, it's essential to equip them with the tools they need to encourage meaningful learning.