You smell good. No compliment makes me swoon more. And believe me, it's hard-earned. Until high school, I was allergic to pretty much all synthetic fragrances. Perfumes instantly broke me out in hives. Luckily, I grew out of this allergy. But over a decade of scanning labels and bottles for potentially breakout-inducing ingredients has made me cautious. This is where my love of clean beauty—and scented body products—began.
I lean toward picks that layer yourself with all the sweet-smelling goodness without being overwhelming. Plus, if you spray your favorite fragrance over complementary body products, it can make even the most popular scents (Santal 33, anyone?) feel personal. A sensory scentscape, if you will.
But even without an allergy or sensitive skin, you might be cautious about which to choose. From harsh chemicals to irritating alcohols, read on to discover what to look for in the best scented body products.
Image above by Riley Reed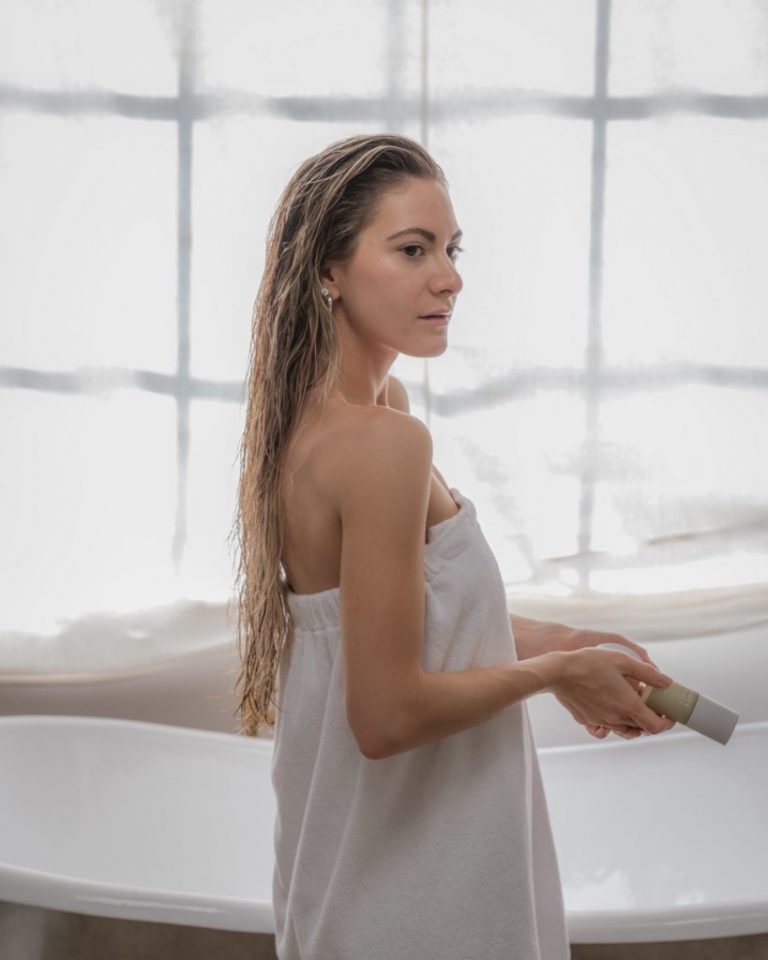 Your Guide to Scented Body Products
I grew up in the heyday of mall-brand body products. Some of the most coveted items in the girls' locker room were the cloying concoctions by Bath and Body Works, Victoria's Secret, and Soap and Glory. Ah, the early aughts adolescent rituals. As an adult now, I'm much more discerning. And luckily, the sweet, vanilla scents have come a long way since my youth.
Scented body products formulated today are no longer nauseatingly saccharine. Many are made of clean, nourishing ingredients rather than the synthetic goop we spent years indiscriminately applying to our skin. Now, we're spoiled with choice. High-quality products are way easier to access—you just have to know what to look for.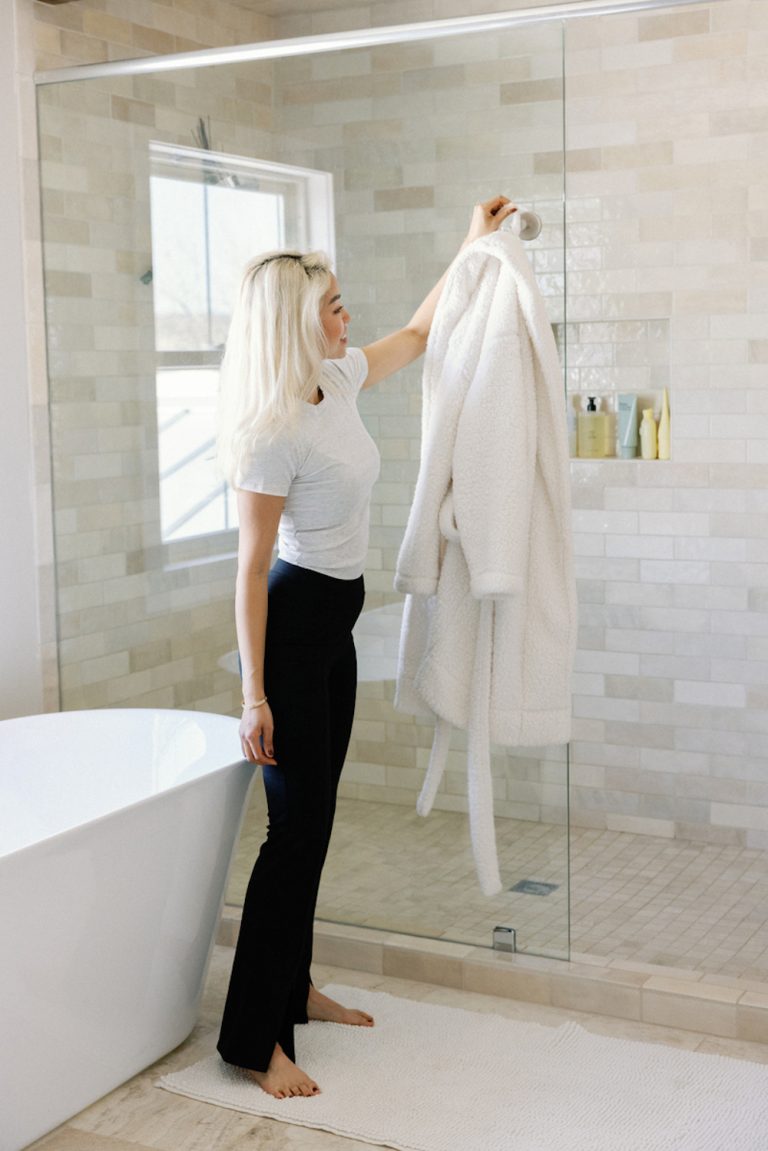 In-Shower vs. Post-Shower Products
If you haven't heard: bodycare is the new skincare. And highly-effective body products are emerging every day to give you smooth, soft skin all over. Thankfully, they're not only clean, but they smell amazing, too.
There are two main types of scented body products: in-shower products and post-shower products. Your body washes and body scrubs might smell great in the shower, but they often don't leave a strong enough scent after rinsing. (Unless you're using the distinct scent of Irish Spring—IYKYK.) This is where post-shower products come in. From oils to lotions and balms, layering matching products helps lock in both moisture and scent.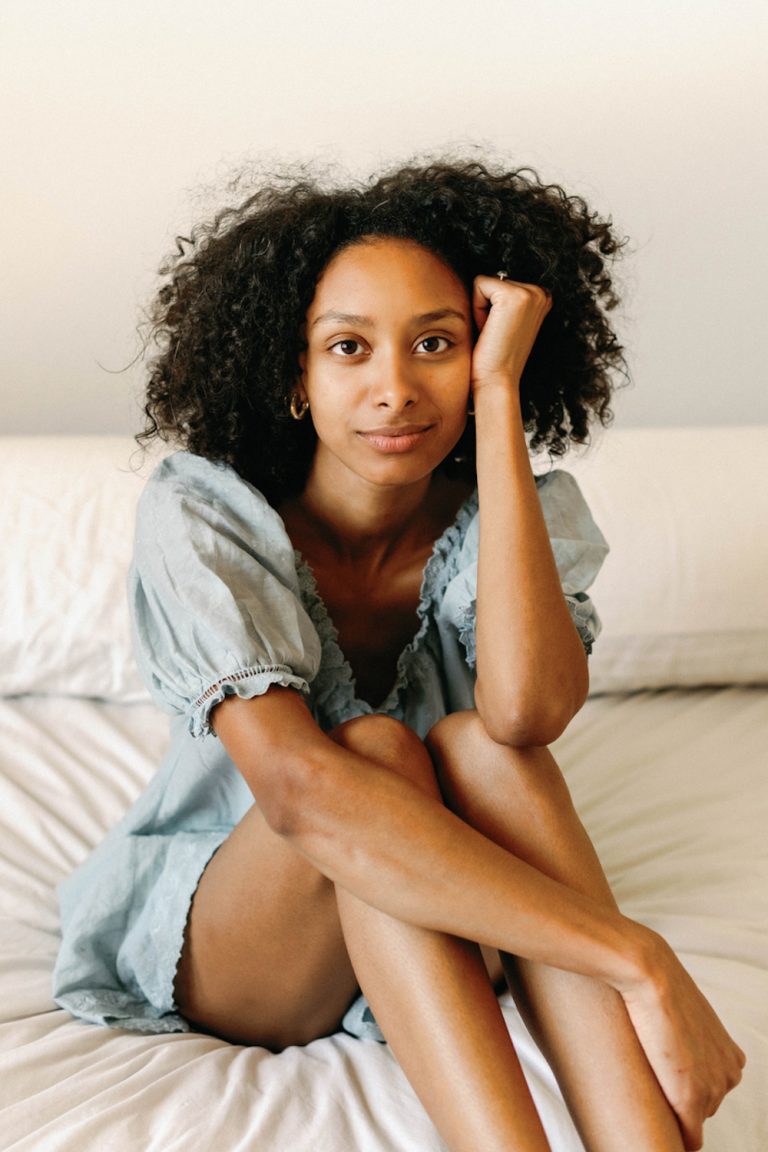 Ingredients to Avoid
Luckily, for most people, scented body products are pretty safe for your skin. The skin on your body is more resilient than your face, so unless you have hyper-sensitive skin or an allergy, even synthetic fragrances shouldn't cause irritation.
But there's no harm in being cautious. According to the American Academy of Dermatology, fragrance is associated with eczema and is a common cause of contact dermatitis. Even Balsam of Peru, which is commonly used to cover up common fragrances for "unscented" products, can cause irritation. So where does that leave you?
More and more people are clean fragrance-curious, especially since some fragrances can be endocrine disruptors and even carcinogens. If you're trying to be mindful of the chemicals and fragrances you put on your skin, these are the ingredients to avoid:
Phthalates
Styrene
Cinnamal
Isoeugenol
Limonene
Linalool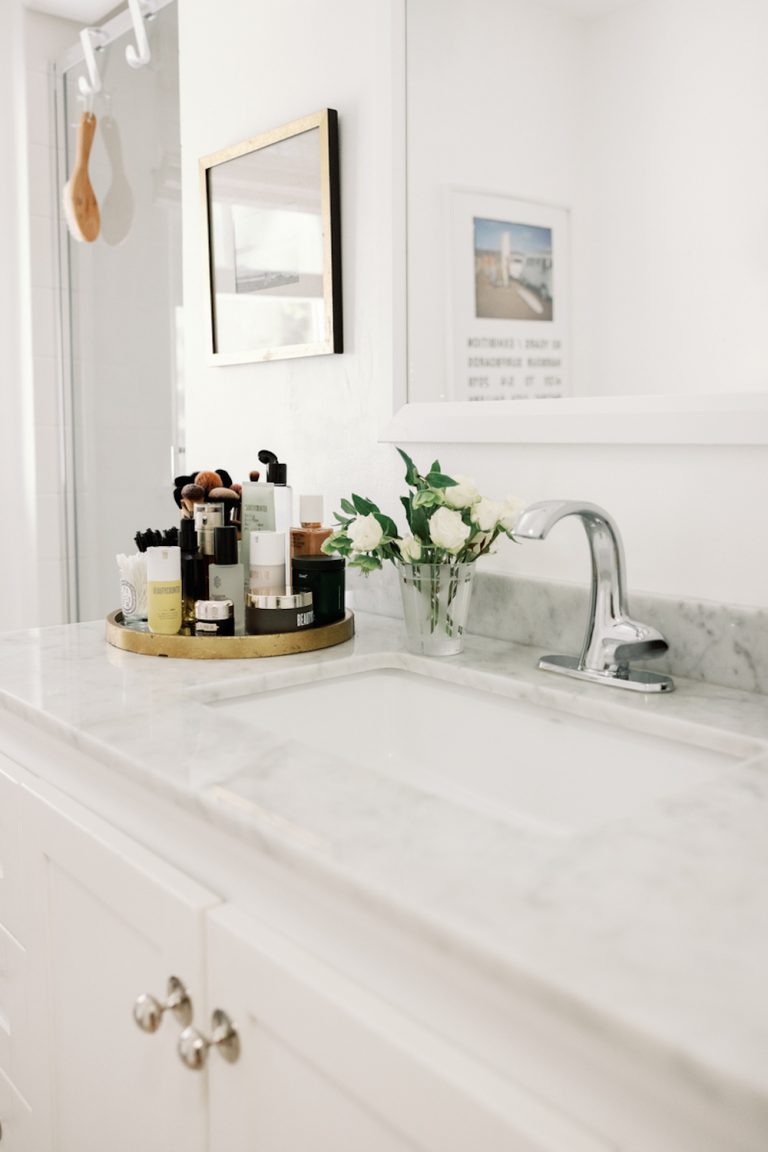 Clean Fragrances to Look For
Naturally scented body products usually use plant-based scents or essential oils. Plant-based fragrances are either naturally occurring or made of the molecules that give plants their scents. Essential oils are more common natural fragrances, though they might still cause irritation for some people. If you're concerned about allergies or breakouts, test your scented body products on a small patch of skin first and consult a dermatologist before adding new products to your routine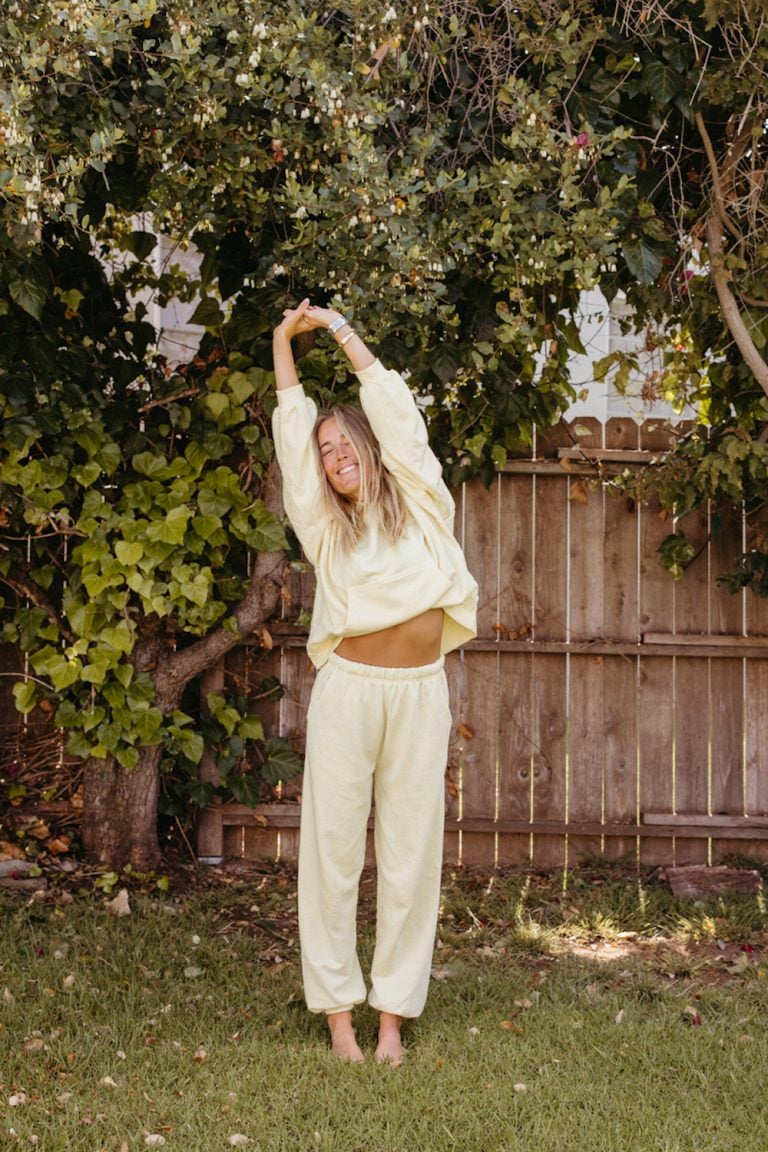 The Best Scented Body Products
Scented body products have come a long way. There are good-smelling, clean products that also benefit the skin. No matter your skin type or preferred scent profile, there's something for everyone. Ahead, discover the body products that made the cut.
Every product is curated with care by our editors and we'll always give an honest opinion, whether gifted or purchased ourselves. If you buy something through our links, we may earn a small commission at no cost to you.
Best Scented Body Bar: Wonder Valley Hinoki Bar
Bar soap is back in a big way. But instead of harsh surfactants and chemical smells, these new-age bar soaps are made of nourishing ingredients that don't strip your skin or leave behind an unpleasant scent. Wonder Valley's Hinoki Body Bar blends the brand's signature extra virgin olive oil with coconut and avocado oils. Plus, the buzzy scent of hinoki has been hailed as the new santal.
Best Scented Body Wash: Kosas Good Body Skin Exfoliating Body Wash
I have been using this body wash for years and recommend it to everyone—partly because of how well it works, partly because of how good it smells. It's a gentle, natural exfoliator, using AHAs and plant enzymes to unclog pores and smooth texture. I especially recommend it after the gym to prevent post-workout breakouts. It's naturally scented with citrus and vanilla for a fresh fragrance.
Best Waterless Scented Body Product: BAWDY Beauty Bawdy Wash
Waterless products are quickly rising in popularity. They're more sustainable, you get more bang for your buck, and the concentrated formulas mean more effective ingredients. This award-winning body wash clarifies the skin with kaolin clay, deeply hydrates with seaweed, and invigorates with a blend of summer florals.
Best Scented Body Scrub: Nopalera Cactus Flower Exfoliant
Nopalera's cactus-based products both cleanse and moisturize the skin. Plus, the hibiscus flower contains antioxidants, vitamin C, and AHAs. This oil cleanser, exfoliant, and moisturizer trifecta has yet another benefit: the natural scents of jasmine and grapefruit oils make it smell great.
Best Scented Body Oil: Saltair Santal Bloom Nourishing Body Oil
This lightweight blend of oils is quick-drying and full of nourishing plant actives. It contains kukui, cacay, squalane, and karanja oils, plus fermented saururus oil for fatty acids. The santal scent also has notes of amber, sandalwood, and musk.
Best Firming Scented Body Oil: UMA Absolute Anti-Aging Body Oil
I am obsessed with the smell of this body oil. Its dark rose and neroli scent makes it my favorite product to wear on a night out for an extra glow and a natural base scent. Plus, the lightweight texture and firming ingredients means it quickly locks in moisture and over time reduces fine lines.
Best Scented Body Balm: Reed + Gwen Supercharged Reishi Body Melt
This mushroom-based balm combines the nourishing properties of adaptogenic reishi with hyaluronic acid and vegan ceramides for a barrier-boosting balm. A little goes a long way—and it melts on your skin for a luxuriously silky feel. Put this on before bed to moisturize your skin overnight and drift away to the smell of the calming essential oil blend of lavender, sage, cedar, and citrus.
Best Scented Body Lotion: DedCool Hand + Body Lotion 01 "Taunt"
This Gen Z-favorite brand is known for its clean, sustainable laundry detergents. Now, you can get those iconic scents on your skin, too. (Talk about scent pairing!) My favorite is the "Taunt" scent, which has notes of bergamot, amber, and vanilla.
Best Scented Body Serum: iota Superplant Body Serum+
You've heard of superfoods. Well, this serum uses superplants to add a nutritional boost to your body. It's a body care product fit for your face — a toner, essence, treatment, gel mask, and hydrator all in one with the natural scent of lavender.
Best Scented Body Butter: Hanahana Beauty Amber Vanilla Shea Body Butter
You can't go wrong with this body butter. Shea butter is a body care staple thanks to its ultra-nourishing properties. The whipped texture of Hanahana Beauty's shea butter makes it easy to spread for an instant, non-greasy glow you won't believe. They have a variety of scents but number one on my list is the Amber Vanilla.
Best Scented Body SPF: Bask Suncare SPF 50
This SPF 50 is a clean, mineral sunscreen with zero white cast and a great scent. The nostalgic fragrance of vanilla and coconut makes it smell like a beach in the best way possible.